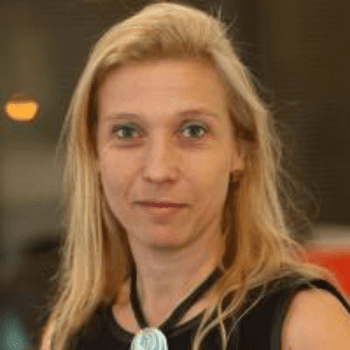 Ornit Shinar
Senior Vice President, Israel Lead @ Citi Ventures
Ornit joined Citi Venture in March 2017 to lead its venture investment activities in Israel. Her focus of interest includes data analytics & Machine Learning, cybersecurity and FinTech. As part of her role she also manages the Tel Aviv Accelerator.
Prior to this role, Ornit ran External Innovation and Business Development for Lenovo in Europe and Israel. In this capacity she invested in Cloud technologies as well as Artificial Intelligence and biometric authentication. Prior to Lenovo, Ornit worked at Citi, where she founded and ran the first Accelerator out of Citi's Tel Aviv Lab. Prior to Citi, she founded and served in managerial roles in several companies.
Ornit founded Yazamiyot, Israel's leading women's entrepreneur network, and she was selected by Haaretz (one of Israel's leading newspapers) as one of 66 Women You Should Know. Ornit, who clerked for the President of the Israeli Supreme Court, holds a joint honors degree in English Law and French Law from the London School of Economics and an LLM cum laude from the Hebrew University of Jerusalem.